World Heritage Sites in Vietnam
Vietnam is a country of tourism and world heritage sites. Traveling from the North to the South, each province has its own charming beauty and prominent features to attract visitors all over the world. Among thousands of interesting places in Vietnam, there are 8 following properties inscribed on natural and cultural heritage list of the world recognized by UNESCO, and these wonders much help Vietnam in catching the tourists attention through years and years.
Complex of Hue Monuments (1993)
Established as the capital of unified Viet Nam in 1802, Hué was not only the political but also the cultural and religious centre under the Nguyen dynasty until 1945. Complex of Hue Monuments lies along the Perfume River in Hue City. The main enceinte, the Capital City, is square in plan, each side measuring 2,235 m. The Imperial City is surrounded by 4 walls with about 600m long each and 4 gates, one of which is Ngo Mon (Noon Gate), considered the symbol of the Citadel.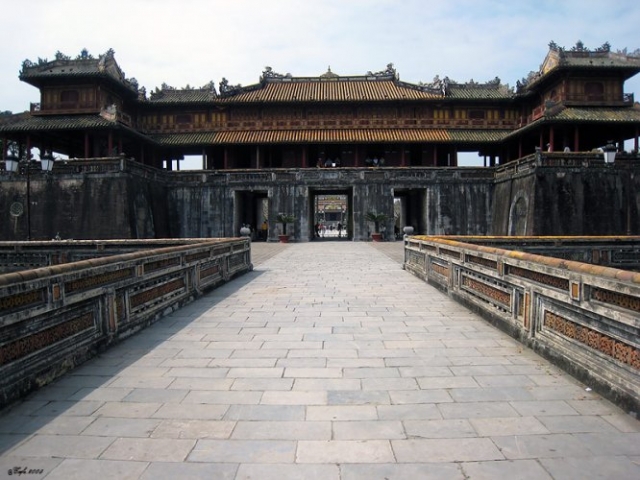 Ha Long Bay (1994)
Ha Long Bay, in the Gulf of Tonkin, includes some 1,600 islands and islets, forming a spectacular seascape of limestone pillars. Because of their precipitous nature, most of the islands are uninhabited and unaffected by a human presence. The site's outstanding scenic beauty is complemented by its great biological interest. Halong Bay has twice been recognized as world natural heritage by UNESCO. The first time is for Halong bay's beauty landscapes. The second time is for Halong bay's geology formation. Magnificent Halong bay Vietnam is One of 7 must-visit places on the earth. Ha Long Bay is a complex of offshore islands being one of the most typical examples of marine-invaded tower karsts. The Bay consists of more than 1.600 islands and islets hiding inside many spectacular caves and grottoes with stalactites and stalagmites. The bay's sublime & magnificent beauty sets it apart from other sites and is drawing millions of cruisers every year.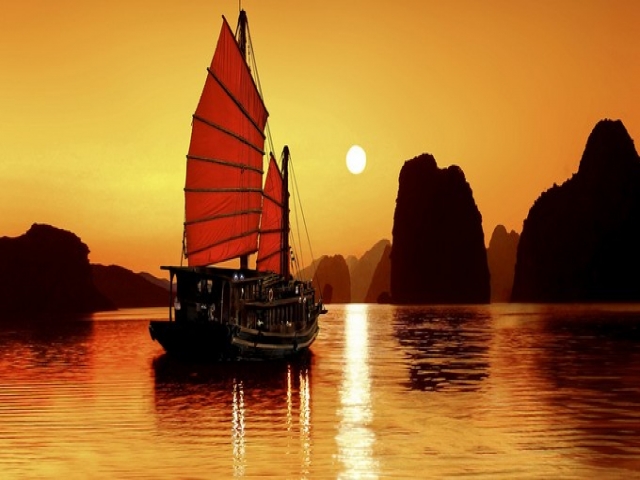 Hoi An Ancient Town (1999)
Hoi An Ancient Town is an exceptionally well-preserved example of a South-East Asian trading port dating from the 15th to the 19th century. Its buildings and its street plan reflect the influences, both indigenous and foreign, that have combined to produce this unique heritage site. Among the heritage architecture stand Chinese temples, a Japanese-designed bridge, pagodas, wooden shop-houses, French- colonial houses and old canals. Though large-scale trading had long moved elsewhere Hoi An has been successful in preserving and restoring its charming roots and was declared a UNESCO World Heritage site in December 1999. Hoi An is known for its great food, fun shopping, skilled tailors, friendly people and cosy atmosphere – all key characteristics that draw people to this picturesque town.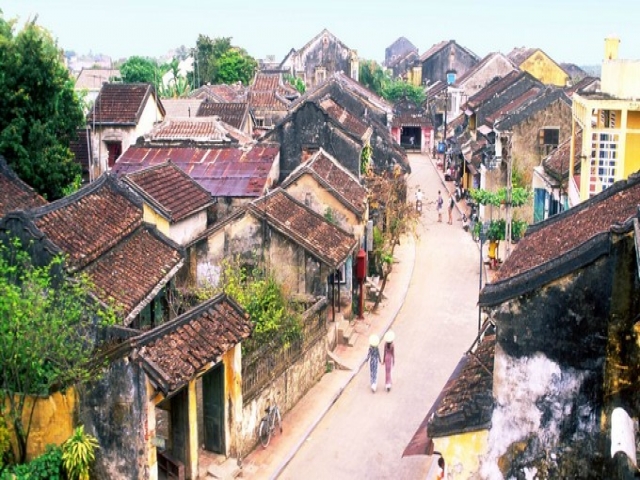 My Son Sanctuary (1999)
My Son Sanctuary is set in a small valley belonging to Duy Phu Commune, Duy Xuyen District, Quang Nam Province, about 70km southwest of Danang City and 40km from Hoi An City. Of the 225 Cham vestiges that are founded in Vietnam, My Son possesses 71 monuments and 32 epitaphs, the content of which is still being studied. Between the 4th and 13th centuries a unique culture which owed its spiritual origins to Indian Hinduism developed on the coast of contemporary Viet Nam. This is graphically illustrated by the remains of a series of impressive tower-temples located in a dramatic site that was the religious and political capital of the Champa Kingdom for most of its existence.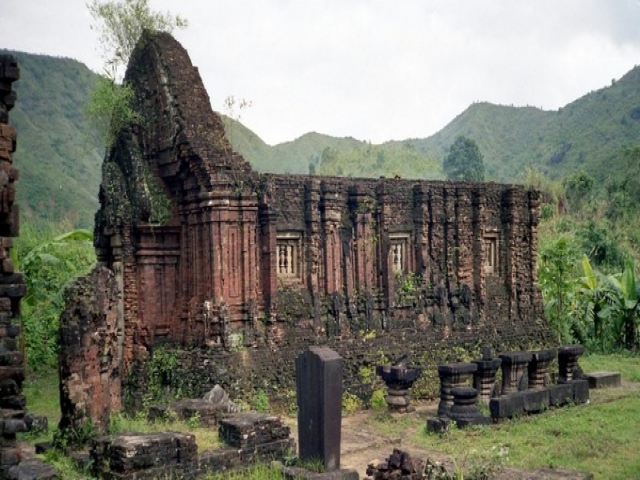 Phong Nha-Ke Bang National Park (2003)
The karst formation of Phong Nha-Ke Bang National Park has evolved since the Palaeozoic (some 400 million years ago) and so is the oldest major karst area in Asia. Subject to massive tectonic changes, the park's karst landscape is extremely complex with many geomorphic features of considerable significance. The vast area, extending to the border of the Lao People's Democratic Republic, contains spectacular formations including 65 km of caves and underground rivers. In 2009, a group of British cave explorers, led by Howard Limbert discovered Son Doong cave (Vietnamese: Hang Son Doong) which was recognized as the world's largest cave.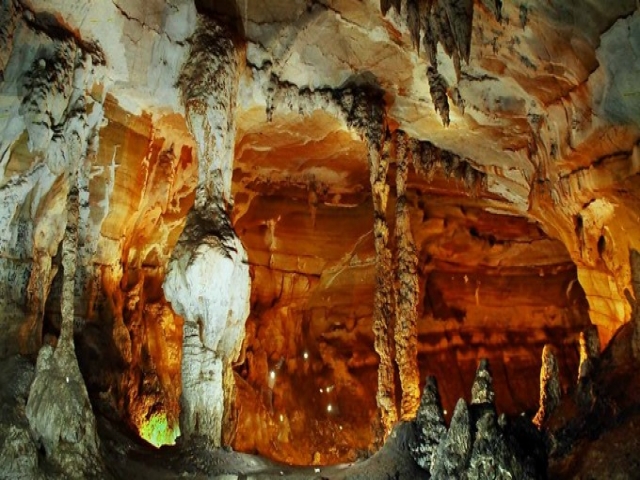 Central Sector of the Imperial Citadel of Thang Long - Hanoi (2010)
The Thang Long Imperial Citadel was built in the 11th century by the Ly Viet Dynasty, marking the independence of the Dai Viet. It was constructed on the remains of a Chinese fortress dating from the 7th century, on drained land reclaimed from the Red River Delta in Hanoi. It was the centre of regional political power for almost 13 centuries without interruption. The Imperial Citadel buildings and the remains in the 18 Hoang Dieu Archaeological Site reflect a unique South-East Asian culture specific to the lower Red River Valley, at the crossroads between influences coming from China in the north and the ancient Kingdom of Champa in the south.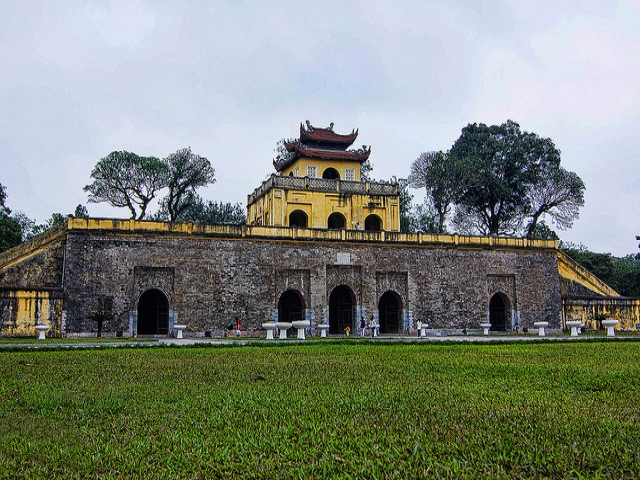 Citadel of the Ho Dynasty (2011)
The 14th -century Ho Dynasty citadel, built according to the feng shui principles, testifies to the flowering of neo-Confucianism in late 14th century Viet Nam and its spread to other parts of east Asia. According to these principles it was sited in a landscape of great scenic beauty on an axis joining the Tuong Son and Don Son mountains in a plain between the Ma and Buoi rivers. The citadel buildings represent an outstanding example of a new style of south-east Asian imperial city.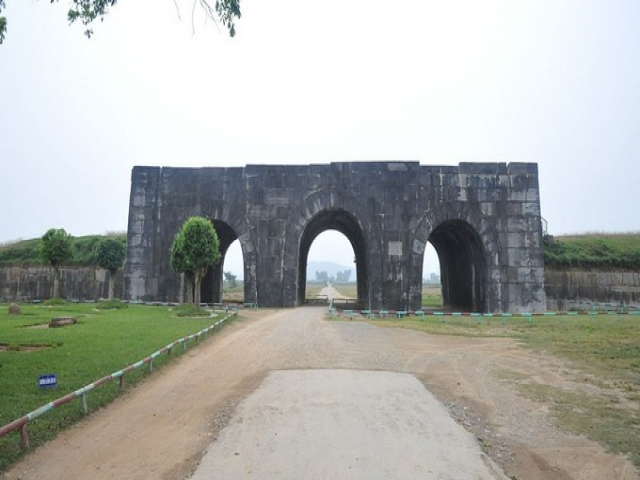 Trang An Landscape Complex (2014)
Situated on the southern shore of the Red River Delta, Trang An is a spectacular landscape of limestone karst peaks permeated with valleys, some of which are submerged, and surrounded by steep, almost vertical cliffs. Exploration of some of the highest altitude caves dotted across the landscape has revealed archaeological traces of human activity dating back almost 30,000 years. They illustrate the occupation of these mountains by hunter-gatherers and how they adapted to climatic and environmental changes. The property also includes Hoa Lu, the old capital of Viet Nam in the 10th and 11th centuries AD, as well as temples, pagodas, paddy-field landscapes, with villages and sacred sites.