Vietnam National Parks
Vietnam is located in the area of tropical and monsoon climates, boasting a great deal of natural landscapes and rich ecosystem which contais a wide big variety of fauna and flora, wild and endangered animals; and is named as a country of 4-green-seasons. With 31 national parks, 6 world biosphere Reserve Areas and dozens of nature conservation areas and dozons of nature conservation areas, Vietnam is always an attractive destination to eco-tourists from all over the world. Each forest, mountain, river, or stream here contains a hidden wealth of resources and even its legendary stories. Blue, clear and sunny beaches here are filled with abundant ecological diversities. It appears that each ample green field or quiet mangrove forest before dusk, are featuring diferent beauties ò their ơn and luring to tourists.
Ba Be National Park
Located at the altituce of 145 meters above the sea level, Ba Be National Park is within the area of Bac Kan Province. This national park is the home and in habitats of many species of fauna and flora, wil and endangered animals such as : Stripped Civet, Leopard or ironwood, bamboo, ect..Visiting Ba Be National Park, tourists will have a chace to immerse themselves in the green nature, spreading to over 7.610 hectares. The deeply green Ba Be lake hare is surrounded by a range of Lime Mountains whereby having many caves and streams flowing under the ground, Dau Dang waterfall flowing endlessly, legendary Puong cave and romantic Nang river, ect.. All of them draw themselves into a lovely natural picture. Ba Be National Park is recognized as the World Natural Heritage of ASEAN. Not only is appealed by excellent natural scene, but tourists are also experiencing with rural cuisine such as : "com lam", "tom chua",, corn wine, plum jam or warm hospitality of the ethnic Tay, Nung, Dao, Mong. The unique spring festivals here will remain strong impression in tourists'memories.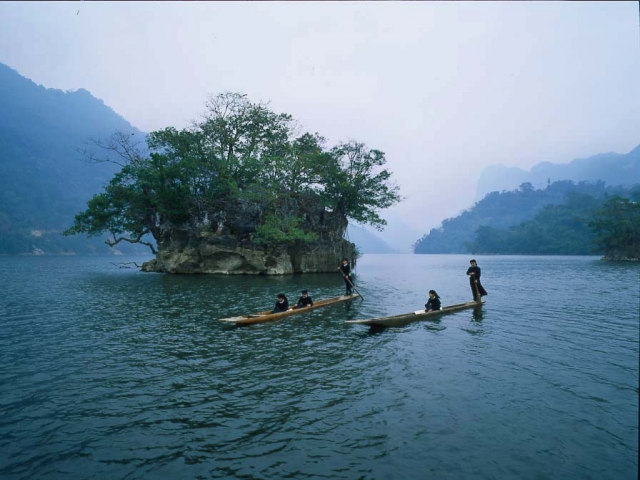 Cat Ba National Park
Located on Cat Ba Island and within the boundary of Cat Hai District, Hai Phong city, Cat Bva national Park with the area of 15.200 hectares has extremely abundance of sea eco-system, ie. Marine life, land forest and brackish mangrove forest. The topography is mainly formed by lime mountains and amazing caves interposing with blue beaches and smooth sand. Cat Ba nationa Park has a plentiful system of fauna and flora, especially; "vooc dau trang" always lives in the high and dangerours rock near the sea. Visiting Cat Ba , tourists can enjoy the romantic scenery of great mountains, ecean and forests. Take a view from the top of Cao Vong, tourists will be able to capture the imposing scenary of the sea, mountains and high sky. Nature has awarded Cat Ba with a treasure of beautiful landscapes, forest and marine resources, group of islets and grottoes. Cat Ba National Park was recognized as Biosphere Reserves of the World by UNESCO in 2004.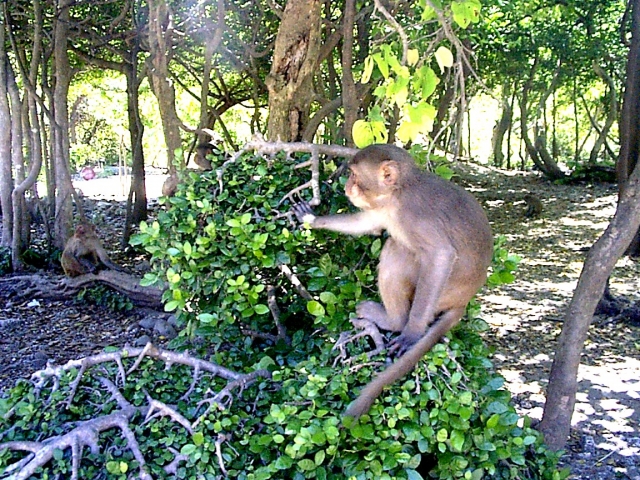 Cuc Phuong National Park
Not the biggest park but Cuc Phuong National Park is as the first discovered one in Vietnam. With the area of 22.200 hectares covering 3 provinces : Ninh Binh, Hoa Binh and Thanh Hoa, Cuc Phuong is rich in faunas and floras of tropical rainforest.Visiting Cuc Phuong Nationa Park, tourists have a chance to not only discover plentiful system of fauna and flora or gaze with beautiful national scenery, vut they also experience fantastic feelings when participating in tour programs i.e leisure, venture cultural historical or educational. Cuc Phuong National Park has a lot of species of plants and animals such as Pygathrix, leopard, parashrea and parashrea stellata. Among that thre has many specialty of Vietnam and Indochina. Therefore, it attracts not only tourists but also scientists to come to study in this area.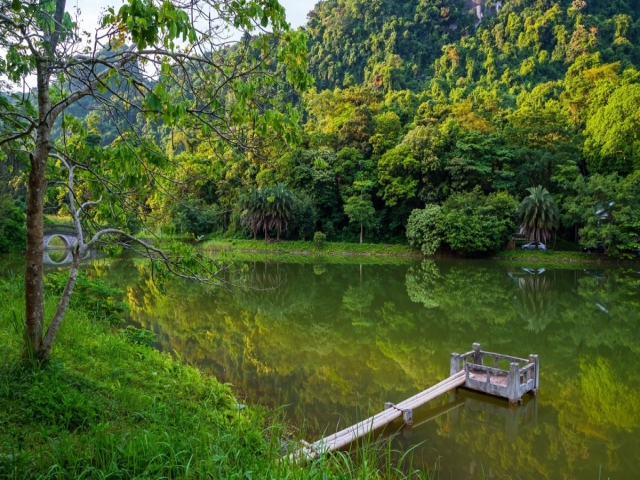 Phong Nha Ke Bang National Park
Lying in between Bo Trach and Minh Hoa district, Quang Binh Province, Phong Nha – Ke Bang National Park contains itself great values both natural and human. The salient character of this national park of 200.000 hectares is the limestone formed karst that has existed millions of years, differrent types of caves, river under ground and rare system of fauna and flore. There are 876 species of plants, 525 specials of animals, among that some specials are recognized in Red Book of Vietnam as well as the World. Phong Nha Cave has interesting stalactites, the system of 13.969 meters river flowing under the ground. This is the cave which achieves the most number of records : cave with the longest river, cave with the highest and widest door, cave with the most beautiful and widest sand and rock, cave with the most beautiful lake under the ground, cave with the most splendid and mysterious stalactites, cave with the most beautiful river under the ground, and the nicest and widest dry cave. Phong Nha-Ke Bang was recognized as World Natural Heritage by UNESCO in 2003.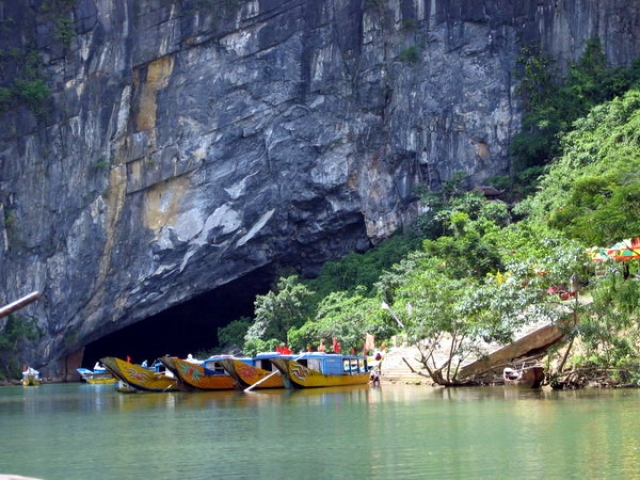 Bach Ma National Park
Bach Ma National Park has an area of 22.031 hectares belonging to Phu Loc and Nam Dong districts. Thua Thien Hue province. It is 40 kilometres far away from Hue city. Bach Ma is the splendid and romantic natural picture that is created by the range of mountains and huge forest.  This is the only portoplast rorest that still exits in Vietnam and spreads from East Ocen to Viet – Lao border. The splendid scenery here attracts tourists. The climate is quite cool every year because of 1.450 metres height where has the biggest average amount of rain level in Vietnam: 8000mm/year. From first years of 20th century, many beautiful villas and hotels were built at Bach Ma. Here is also living of many species of rare plants and wild animals : tiger, red face monkey, white crown pheasant, "vooc ngu sac", ect . Visiting Bach Ma at the beginning or end of the rainy season, tourists might have a chance to experience beauty of the forest as a colorful natural picture with every type of flowers are showing their charms.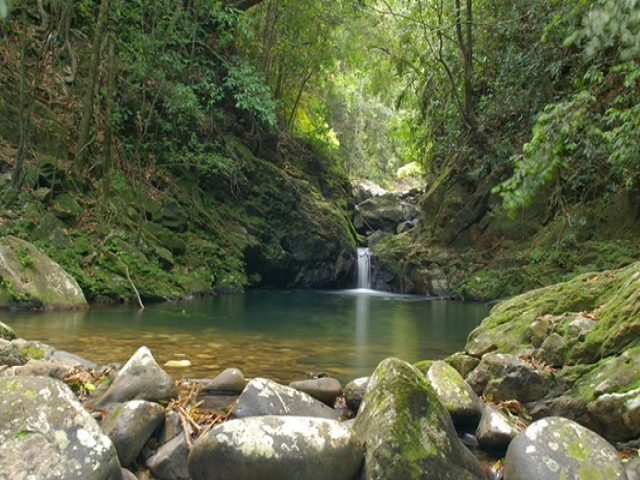 Yok Don National Park
Yok Don National Park is one of the most special – used forest of Vietnam with the area of 115.545 hectares in Dak Lak province. This is also the unique park reserves the type of Khop forest. There have 63 types of mammals, 196 types of birds, 40 species of reptiles, especially, wild elephants, wild buffalos and giant gaurs. In the dry season, Yok Dong is cool with orchid perfumes while the Central Highland is full of sunshine and wind. Visiting here, you have an opportunity to travel by elephants under fresh and huge range of trees or cross the Srepok River with them. On the other hand, you can experience traditional cuisines such as : rice cooked in bamboo tube, grilled chickens, and gather around Can Wine to hear Village patriarch tell the stories about their own legends and epics. Coming to the forest in the winter time, you will have an opportunity to see each herd of birds migrating to avoid the cold from the South. It creates a spendid picture of the nature.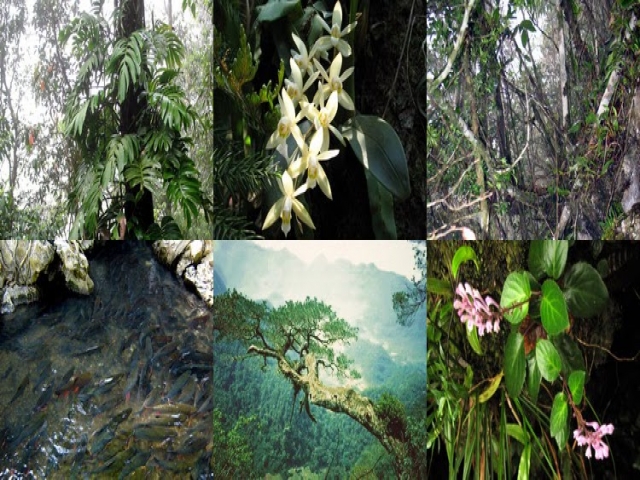 Cat Tien National Park
Cat Tien National Park belongs to 3 provinces : Dong Nai, Lam Dong and Binh Phuoc, its area is 71.920 hectares. The characteristic of this forest is low and wet land. Cat Tien National Park has set the record that there are 1.362 high standard, among that 34 species are named in Vietnam Red Book and many high valued species such as : Afzeliaxylocarpe, Dalbergia oliveri, Pterocarpus macro carpus; 77 species of animals, 318 speices of birds, 58 species are at risk of extinction such as : Elephas maximus, Rhinocerossondaicus, Sussctofa, Rhinoceros sondaicus, Sus scrofa, Bos gaurus, Pygathrix nigipes, Hilobates gabriellae, Cat Tien has 3 typical species of birds : Arborophila davidi, Polyplectron germaini, Macronous kelley, many types of rare water birds : white winged goose .. In the past, Crocodylus siamensis also lived here but this type has been extinct in the natural environment. The park is restored to reserve this rare type.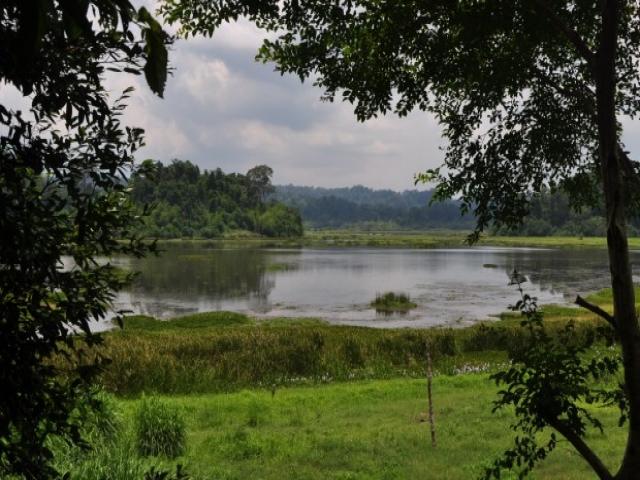 Can Gio Biosphere Reserves
Can Gio Biosphere Reserves and Mangrove Forest (Sac forest) has an area of 75.740 hectares. It is the ecology of onland and amphibian fauna and flora , animals which have been formed on the vast Deltas of Dong Nai, Sai Gon, Vam Co Dong and Vam Co Tay's estuaries. There are a lot of specialties : long – tailed monkey, varan, harmless boa, Indian cobra, ect ..Sac Forest becomes the lung of the areas around for a long time , and now, it attracts a lot of tourists. From the year of 2000, Vam Sat eco tourism area was developed at in this park. And many tourism activities are in place : boating on river, visiting yard bird. At Can Gio's South, fresh and blue beaches, smooth sand, natural environment create the interesting destination for festival of holiday.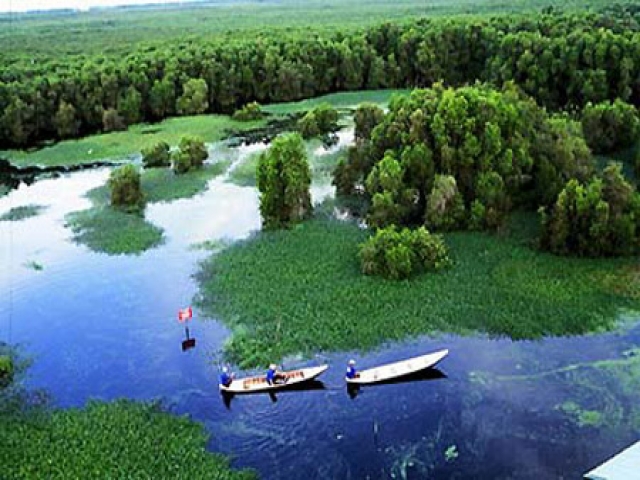 Tram Chim National Park
Tram Chim National Park is of Dong Thap province with the area of 7.588 hectares. This park is the habitat of many rare species of birds:  expecially red-head cranes. Visiting Tram Chim National Park, tourists will have a chance to experience fresh air when going for a walk in range of huge Melaleuca Forest, take a view of vast green fields. In the swamp, lotus are showing ther color and perfume, birds are looking for their meals bisurely. That romantic scenery brings tourists comfortable and pleasant feelings. When being invited grilled fish dishes,, rice wine, an (Da Co hoai Lang) Sounthern folk songs, tourists will never want to leave this beautiful land.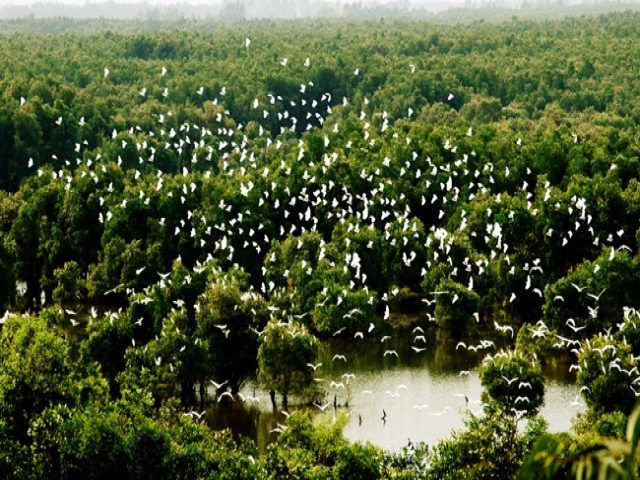 Phu Quoc National Park
Phu Quoc  is the biggest island of Vietnam which is enclosed by the Gulf of Thai Lan. This area of 31.422 hectares is under Kien Gang province. Phu Quoc has appealed a huge number of tourists by wild beaches, green and fresh water and huge forests. Phu Quoc National Park has more than 530 species of plants, 150 species of animals including 120 lines, 69 descebts, 365 types of birds, among that a lot of rare species are named in Vietnam Red Book. Visiting Phu Quoc, tourists have chance to not only discover various corals, but they also observed many fishes, living in the coral : "ca mu", "ca buom". Presidents here are coming from different islands that create the plentiful cultures of this land.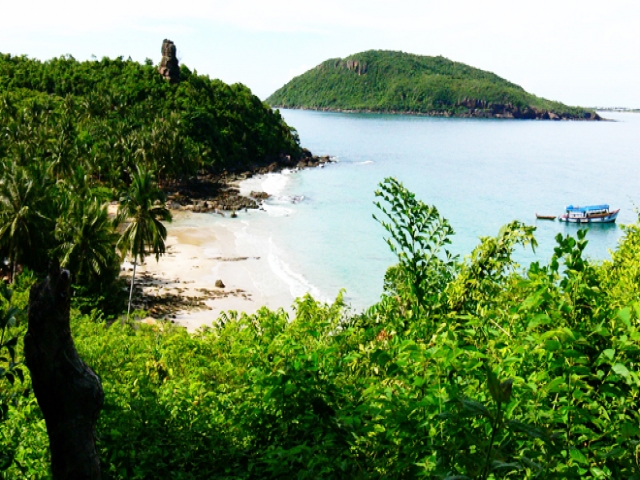 Con Dao National Park
Con Dao National Park is a protected area which is located in the North of Con Dao province (Ba Ria Vung Tau) with the area of 31.422 hectares. The system of specific fauna and flora here are aquatic, expecially, the system of corals and marine turtles. Besides, there has a lot of rare types of plants : "lat hoa", "gang neo" or rare animals : monkey, weasel, squirrel, chicken; rare birds such as : blue eye birds, sea shallow. Moreover, 20.500 hectares area contains ecology of aquatic such as corals. More 1300 types of marine have been identified here. Con Dao becomes a sole place that has the wild and endangered species existing such as dugong in Vietnam.