Top Beaches in Thailand
Thailand is well known for its beautiful white sand beaches and stunning, clear blue seas in the world. With over 3,000 kilometers of coastline and 8,000 tropical islands, Thailand offers visitors a wide variety of best beaches to choose from, including quiet, secluded coves and stretches of sand that are filled with wild partying tourists. The best beach in Thailand are listed below and each has its own distinct personality, so you're sure to find the right beach holiday for you.
Patong Beach, Phuket
The largest beach on the island of Phuket is also the country's most popular beach. With a wide coastline, soft white sand, warm water and plenty of hotels, restaurants and shopping within walking distance it's impossible to get bored here. The vibrant nightlife attracts a partying crowd and the jet skis keep the volume cranked to high during the day, so those looking for peace and quiet might want to head elsewhere.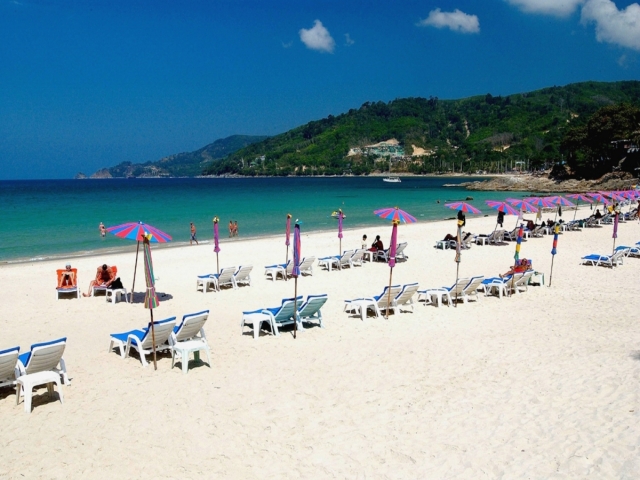 Railay Beach, Krabi
Though it's technically on the mainland, Railey Beach is only accessible by boat and has a desert island feeling you won't find on most of the country's popular beach destinations. Clear blue waters, small islands on the horizon and majestic cliffs surround the small beach, which is generally not crowded except during peak season. Aside from rock climbing, swimming and snorkeling, there's not much else to do here but admire the gorgeous scenery, so bring a book and prepare to relax. Though Railey Beach is still much quieter and less developed than most popular Thai beaches, there is more development there every year, and during high season it can feel crowded.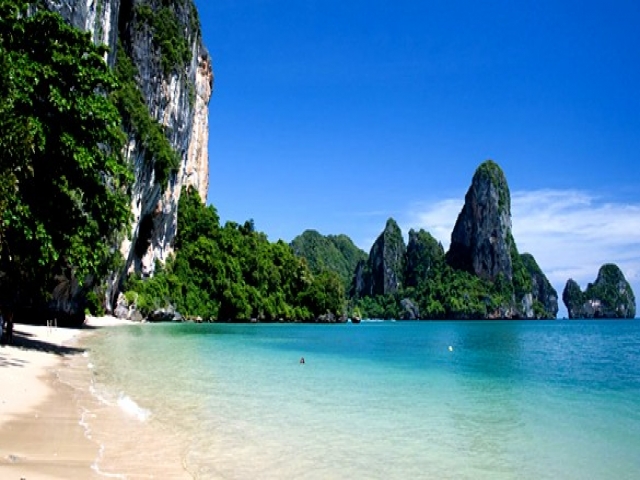 Maya Bay, Koh Phi Phi
This small stretch of sand is the quintessential Thailand beach and might just have the best scenery of any in the country. Part of a little island adjacent to Koh Phi Phi, the beach is nestled in a small bay and surrounded by tall limestone cliffs. Maya Bay can only be visited on day trips by boat, since there are no accommodations here. Hordes of people visit during high season, but the beauty makes dealing with the crowds worth it.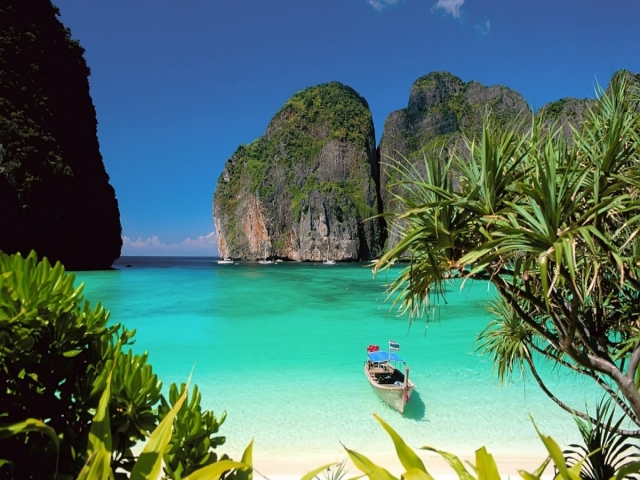 Hua Hin Beach, Hua Hin
This beach on the Gulf of Siam is immensely popular for locals and international visitors, thanks to the flat stretches of beach, plenty of things to do and the ease of travel from Bangkok. The beach slopes very gently into the gulf, so while it's not the best beach for real swimming, it's a great place for families with small children.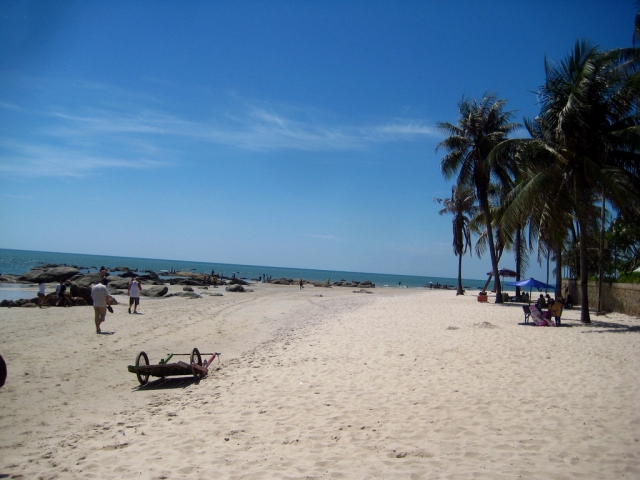 Kata Beach, Phuket
Just a couple of miles away from the hustle and bustle of Patong Beach is this quieter, relaxed beach in Southern Phuket. Kata has everything that makes Phuket so popular – palm trees, warm water and nice scenery, but there are no high rise hotels or shopping malls in sight. During low season, waves at this beach can be intense, making it a great place to do some surfing but not the perfect spot for those with young children.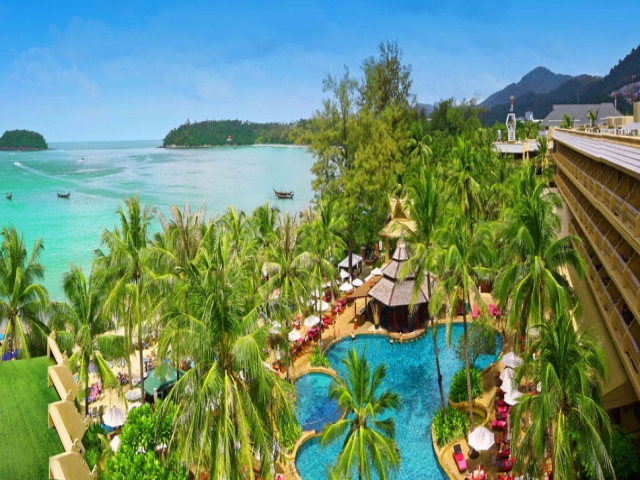 Lamai Beach, Samui
Though Samui's beaches can be packed, especially during high season, this beach strikes the perfect balance for visitors looking for pretty scenery, good swimming and plenty of other things to do when you're not in the water. At night, the scores of bars and restaurants turn Lamai Beach into a party scene.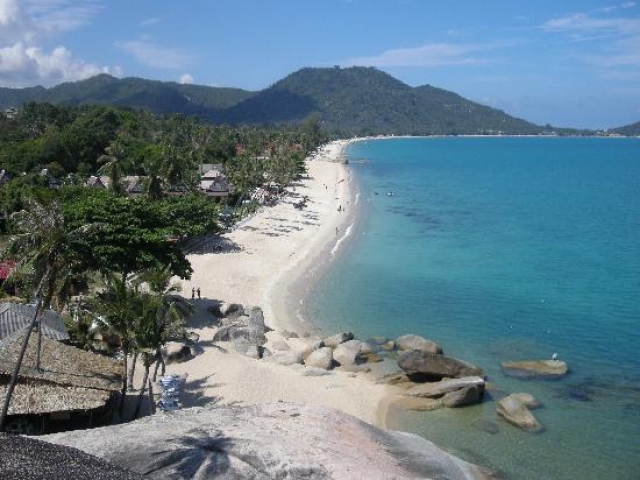 Sairee Beach, Koh Tao
Once almost exclusively a base for divers, visitors are slowly realizing that Ko Tao has more to offer than just a place to eat and sleep between dives. This one mile stretch of white sandy beach with a beautiful view of small islands in the horizon is Koh Tao's most popular, with plenty of inexpensive accommodations and restaurants. The closest airport is in Samui, so getting there involves a ferry trip and keeps the beach relatively uncrowded. The neighboring island of Koh Pha Ngan is known for its full moon parties but you won't find too much wild partying on Sairee.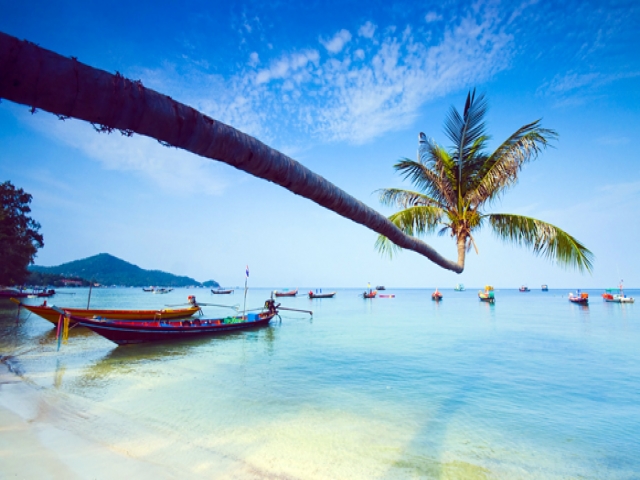 White Sand Beach, Koh Chang
This beautiful stretch of beach on the west side of the island is fringed with palm and coconut trees against a backdrop of gentle sloping hills. Though Koh Chang is still considered more of a backpacker island than a luxury destination, there's a wide selection of accommodations to choose from.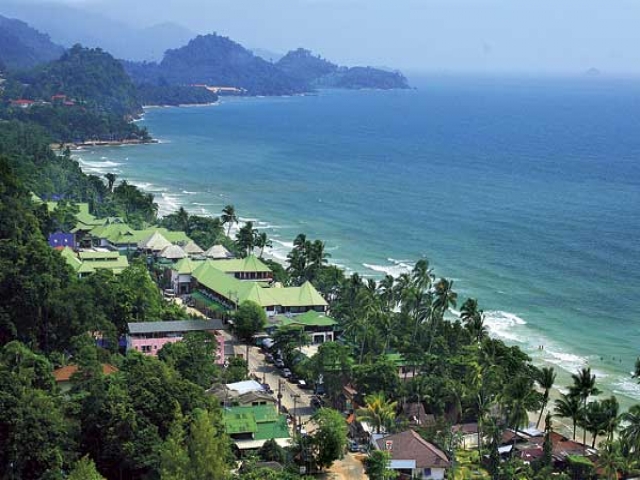 Haad Rin, Koh Phangan
As beautiful as it is, Haad Rin is really known for just one thing – Full Moon Parties! Once a month the beach goes on an all-night bender with plenty of drinking, dancing and music. At other times of the month, the party atmosphere still pervades so those looking for a quieter beach experience might want to steer clear. During the day the soft, gold sand and gently sloping coast make Haad Rin ideal for swimming and enjoying the surrounding scenery, though many visitors are too bleary-eyed to appreciate it. The beach is on a small peninsula jutting out from the island so while there are places to sleep and eat, it's still relatively undeveloped.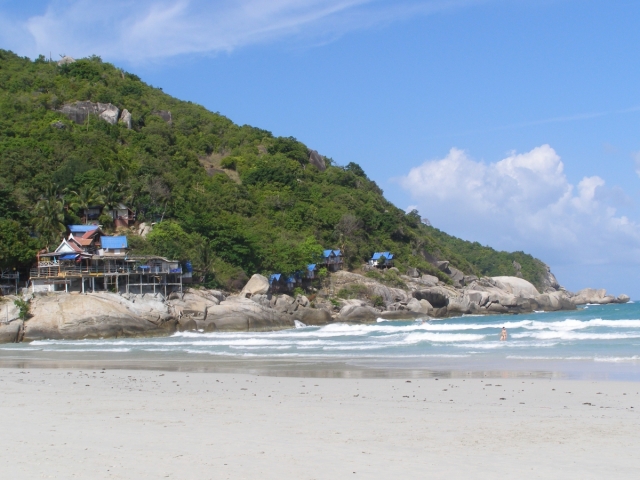 Koh Mun Nork
This small, private island in the northern part of the Gulf of Siam is paradise found for anyone looking for a true desert island experience. The white sandy beach is surrounded by palm trees and not much else – there's only one resort on the island. That and the 45 minute ferry from the mainland guarantee the beach will never be crowded.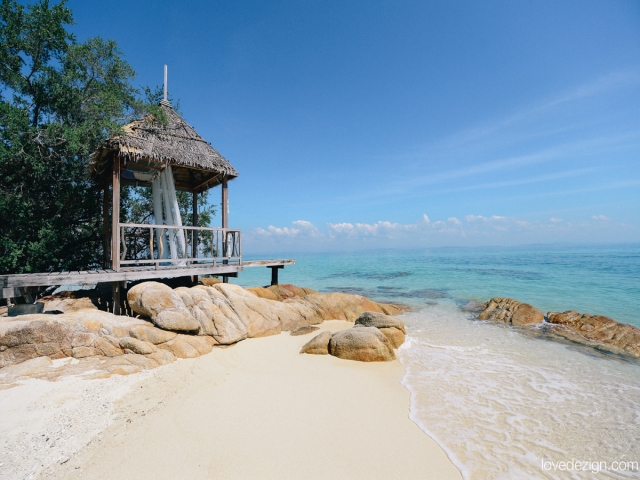 Koh Nang Yuan Beach, Near Koh Tao
Tiny Ko Nang Yuan is a popular day trip from Ko Tao, so its beautiful beaches can be crowded at times. But it's a pretty island and its clear waters are perfect for snorkeling and scuba diving. To visit this island, travelers who are not staying on Koh Nang Yuan must pay a 100 baht fee. The island does have one dive resort for travelers who prefer to stay on this small island.
Hat Pramong Beach, Koh Lipe
Sunset Beach, which is located on a small bay on Koh Lipe, also goes by the name Hat Pramong. As it name implies, this beach faces west and offers stunning sunsets. This is a peaceful, beautiful area that will give travelers a glimpse of the way Thailand once was. For now, Sunset Beach is not yet home to large resorts. Instead, travelers can enjoy the simple life in comfortable bungalows and huts.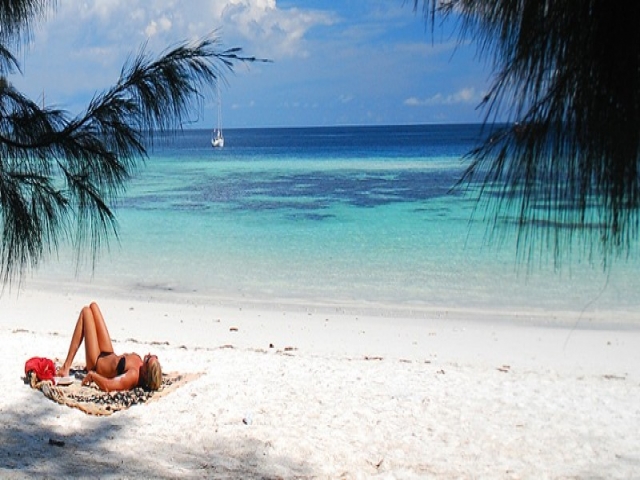 Phra Nang Beach, Railay, Krabi
Phra Nang Beach is located at the southern tip of Railay, a peninsula on the Andaman Coast. Framed by stunning limestone cliffs and blessed with clear, emerald waters and beautiful white sands, it is considered one of the most beautiful beaches in Thailand. It is also popular with climbers who enjoy scaling Railay's massive limestone rocks. Travelers interested in learning how to scale these rocks will find a number of instructors in the area willing to literally show them the ropes. Phra Nang, which can be reached by long-tail boat from Ao Nang, is quite popular and so can be crowded at times.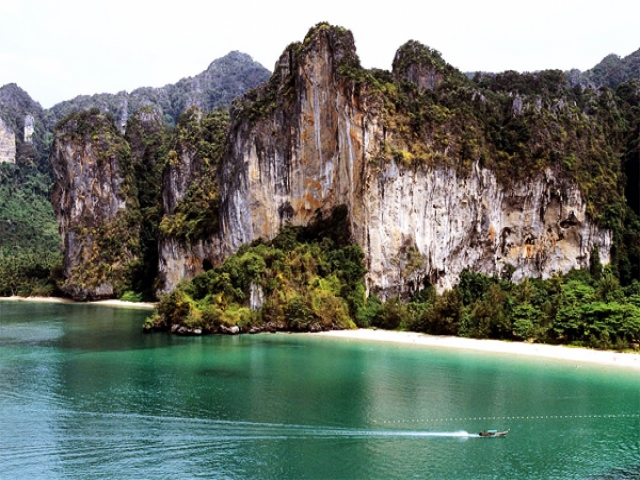 Lonely Beach (Hat Tha Nam), Koh Chang
Named "Lonely Beach" before it became Ko Chang's top place to party, this stretch of sand has, despite the creeping concrete, some creatively designed little wood and bamboo bar-restaurants, some of the offering chilled, low-key escapes from the the loud dance music, all night parties and buckets of vodka Red Bull that the beachfront places are notorious for.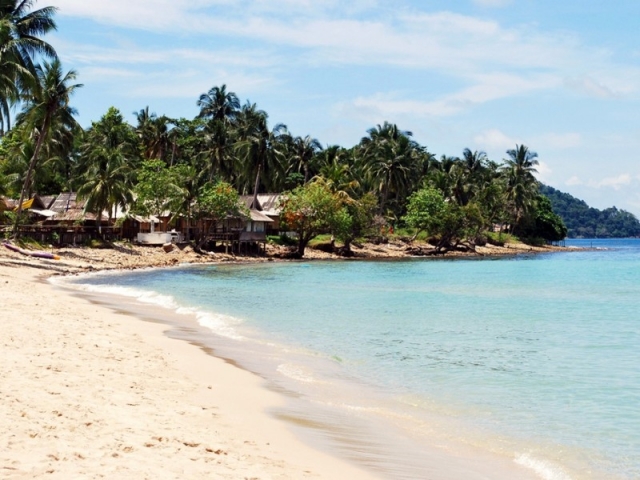 Ao Khung Kraben Beach, Chanthaburi
This is a deep, lagoon-like scoop of a bay that's occasionally visited by dugongs and is edged by a dense mangrove forest. A wide swathe of this mangrove swamp is protected under a royal conservation project and crossed by a kilometre-long boardwalk.