Vietnam Music Tours
Vietnam Music Tours for School Student Trips - Cultural Exchange & Educational Travel
Traditional Vietnamese music is highly diverse and synergistic, combining native and foreign influences. Throughout its history, Vietnam has been most heavily influenced by the Chinese musical tradition, as an integral part, along with Korea, Mongolia and Japan.
Our music tours in Vietnam are well crafted for oversea music school student & teacher groups and focusing on the music performance exchange and local culture experience as well as aiming at charity activities or fund raising for disable children to support them for schooling. Come enjoy the folk songs & local performances and experience Vietnam's intangible cultural heritage along with uncovering the breathtaking natural landscape in Vietnam.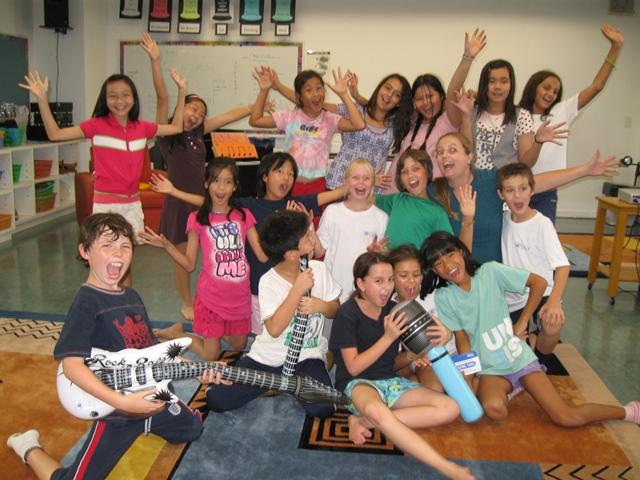 Below are our sample music tours for your reference. We actually can customize your tour itinerary to meet any of your music tours in Vietnam.
Departure Date: upon your request.
These tour packages are fully escorted. The daily activities are well organized and the trip is thoroughly conducted by our experienced travel experts
Start City: Hanoi
End City: Saigon
or
Start City: Saigon
End City: Hanoi
Package A: Vietnam Music Tour 12 Days - Music Performance Exchange - Culture Experience
Tour Routes: Hanoi - Bac Ninh - Halong - Hue - Hoian - Saigon - Mekong
Trip Summary:
Day 1: Hanoi Arrival (D)
Day 2: Hanoi Culture Tour – Music Performance (B, L, D)
Day 3: Handicraft Villages – Music Performance (B, L, D)
Day 4: Hanoi – Halong Overnight Cruise (B, L, D)
Day 5: Halong – Hanoi (B, L, D)
Day 6: Music Performance – Hue (B, L, D)
Day 7: Hue City Sights – Hoian (B, L, D)
Day 8: Cooking Class – City Sights in Hoian (B, L, D)
Day 9: Hoian – Saigon City Tour (B, L, D)
Day 10: Cu Chi Tunnels – Music Performance (B, L, D)
Day 11: Mekong Delta (B, L, D)
Day 12: Sai Gon - Music Performance – Flight Home (B)
Tour Inclusions:
1/ Accommodation based on 3 star hotels (twin/double room) with daily breakfast
2/ Private air-conditioned vehicle during sightseeing trip
3/ An escorted local tour leader throughout the trip
4/ Private boat in Halong, Hue and Mekong
5/ Sightseeing and entrance fees as mentioned in the itinerary
6/ Meals as mentioned (B: Breakfast, L: Lunch, D: Dinner)
7/ Music Performance Permit
Package B: Vietnam Music Tour 16 Days - Music Performance Exchange - Homestay & Culture Experience
Tour Routes: Hanoi - Bac Ninh - Mai Chau - Halong - Hue - Hoian - Saigon - Mekong
Trip Summary:
Day 1: Saigon Arrival (D)
Day 2: Saigon City Tour – Music Exchange (B, L, D)
Day 3: Saigon – Tay Ninh - Cu Chi Tunnels (B, L, D)
Day 4: Saigon - Mekong - Music Exchange (B, L)
Day 5: Mekong – Saigon - Hoian (B, L, D)
Day 6: Hoian Walking Tour (B, L, D)
Day 7: Cooking Class – My Son Sanctuary (B, L, D)
Day 8: Hoian – Hue - Music Exchange (B, L, D)
Day 9: Hue City Tour (B, L, D)
Day 10: Hue - Hanoi - Music Exchange (B, L, D)
Day 11: Hanoi City Tour (B, L, D)
Day 12: Hanoi - Mai Chau - Music Exchange (B, L, D)
Day 13: Mai Chau - Hanoi (B, L, D)
Day 14: Hanoi - Halong (B, L, D)
Day 15: Halong – Hanoi (B, L, D)
Day 16: Hanoi Departure (B)
Tour Inclusions:
1/ Accommodation based on 3 star hotels & Homestays (twin/double room) with daily breakfast
2/ Private air-conditioned vehicle during sightseeing trip
3/ An escorted local tour leader throughout the trip
4/ Private boat in Halong, Hue and Mekong
5/ Sightseeing and entrance fees as mentioned in the itinerary
6/ Meals as mentioned (B: Breakfast, L: Lunch, D: Dinner)
7/ Music Performance Permit
There is no better way to join one of our music tours in Vietnam. Contact us at sales@holidayinvietnam.com to get free detailed tour itinerary with quote on music tours in Vietnam from our travel consultants or get further information on other Vietnam holidays & tours